THE TASK
Thanks to ever-evolving smartphone technology, never before have people taken more photographs. Despite this, the number of people choosing to print those images has never been lower. From the highest professionals to the amateur snapper, a general apathy for printing was precipitating a "lost generation" of imagery – recorded on hard drives and social media boards, but never consigned to the printed page. Our task was to ensure this didn't happen.
THE STRATEGY
To truly lionize the art of printing, we needed a multi-pronged strategy that embraced all the channels available to us. It was also important that we grow the base of amateur photographers; without them the art of the print would be truly lost over time. By showing the importance of the print to the Steve McCurrys and Amy Toensings of this world, we would have a halo effect over the avid photography fan base in the USA.
To do this we had to demonstrate how this all important final stage of the process is not just putting ink to paper. Instead it is the vital final effort in the production of their art, preserving their legacy for the future.
Brutal Simplicity
Of Thought
Target Insight
Digital media has displaced "casual" photo printing, likely permanently; what's left is the production of "art".
+
Brand Insight
Epson photographic prints are grand, brilliant, and permanent: they are a place for the past, perfectly preserved, forever in the present.
=
Powerful Truth
Print your legacy.
THE WORK
Bringing "Print Your Legacy" to life couldn't feel like a brand sell. It had to come from the voice of the pioneers themselves. We enlisted the help of Steve McCurry, Mark Seliger, Monica Stevenson and a host of top photographers across generations. These champions of photography talked about what "legacy" meant to them. What role the print had in securing that legacy. And how they hoped future generations would engage with the art of photography.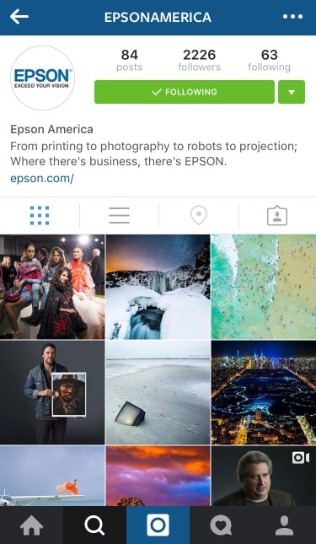 The Results
#1
Epson Market Leader Position
The "Print Your Legacy" campaign is now expanding beyond the original audiences and scope, to create further connections within specialist photography circles and embracing the world of graphic design. It has put Epson firmly in the driver's seat as the market leader in photographic printing, not only helping to cement their market position, but meet the industry need that is so vital in avoiding a "digital dark age".