How do you convince men to wear – and love – a women's fashion brand?
And how do you enable UGG For Men to achieve near-sellout on a brand new style, making it their best-selling non-slipper product ever?
the task
UGG For Men had a new product story. Their Treadlite sole had been designed to deliver the same iconic comfort the brand is famous for, but with the added benefits of lightness, flexibility, durability and grip.
Our job was to make this story relevant – and desirable – to today's man.
Brutal Simplicity
Of Thought
Target Insight
Guys rarely think about the weight of the outsole when they consider buying casual shoes.
+
Brand Insight
Treadlite outsoles are so noticeably, incredibly light underfoot that any other casual shoe feels leaden by comparison.
=
the idea
Treadlite by UGG.
A lighter way to go.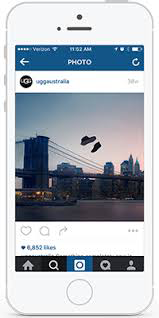 an evolution
The spring launch was so successful that Treadlite was rolled out to a number of other styles, both Men's and Women's.
For fall, and sturdy weather boots, this meant a new challenge.
How do you communicate both lightness and toughness? And even more difficult: how do you position lightness as a desirable benefit for a Men's weatherproof boot?
The Results
The campaign was so successful it not only broke records for a particular product, but assisted in the overall rejuvenation of the UGG for Men brand.
90%
In the first week of the spring campaign online retail partners experienced >90% sell-through. Zappos sold out completely
#1
By the close of the campaign, the Freamon was the #1 selling Men's non-slipper style in UGG For Men history
30%
Overall, men's footwear sales grew from < 1% to 30% of total UGG sales during the course of our relationship
1.5B
Total UGG for Men sales